It's hard to believe we're hearing Christmas music in the stores and on the radio. I can't believe there are only six more weeks remaining in 2018. This means one thing. Family! Sure, we love them, yet it can be a challenge even with the best of 'em. ;-)
But this holiday season, let it be different. Better! So YOU can enjoy them no matter who's coming for dinner.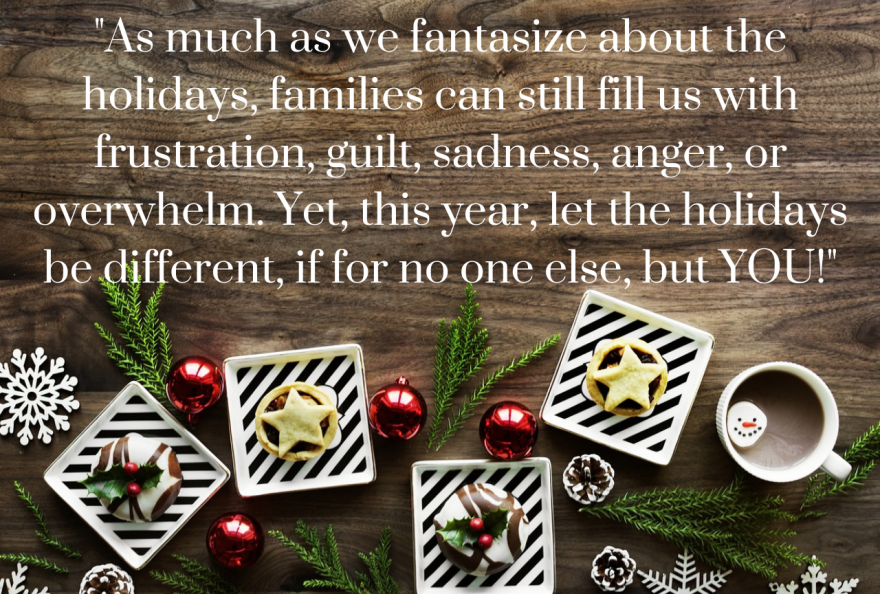 It starts with becoming aware of the thoughts you're thinking and the emotions you're feeling. And, it isn't as easy as you would think (pun intended).
So, where do your thoughts come from? Your ego? Your mind? Your spirit? Your brain?
Where do your feelings come from? How do you know you're ticked off? Frustrated? Overwhelmed? Happy? Energized?
Like the chicken or the egg, does the thought or the feeling, come first?
From research over decades by the HeartMath Institute, the heart feels a feeling and sends a message to the brain/mind in a nanosecond, which is why you have to stop and think, "which does come first, the thought or the feeling?"
For years, it was thought the heart and the mind/brain were separate. We have learned they are connected.
So, how do you get through these holidays? It starts with a feeling. A feeling of gratitude. But, what does feeling gratitude feel like for you? If you're mired in problems, responsibilities, unhappiness, dissatisfaction, depression, it's probably a challenge to think of feeling grateful. Yet, it's the one feeling that helps propel us toward happiness.
And that is the key to surviving the holidays with loved ones. Gratitude!
What are you thankful for this season? Go to a window and look up, if finding something to be grateful for escapes you. Go outside, even on a crisp autumn morning that feels more like winter, when you'd rather be in the warmth of your own home. Take a moment to breathe in the crispness of the morning air and experience that brief feeling of connection with something bigger. Ah, but the key is, to notice; to be awake, consciously awake, not just literally awake.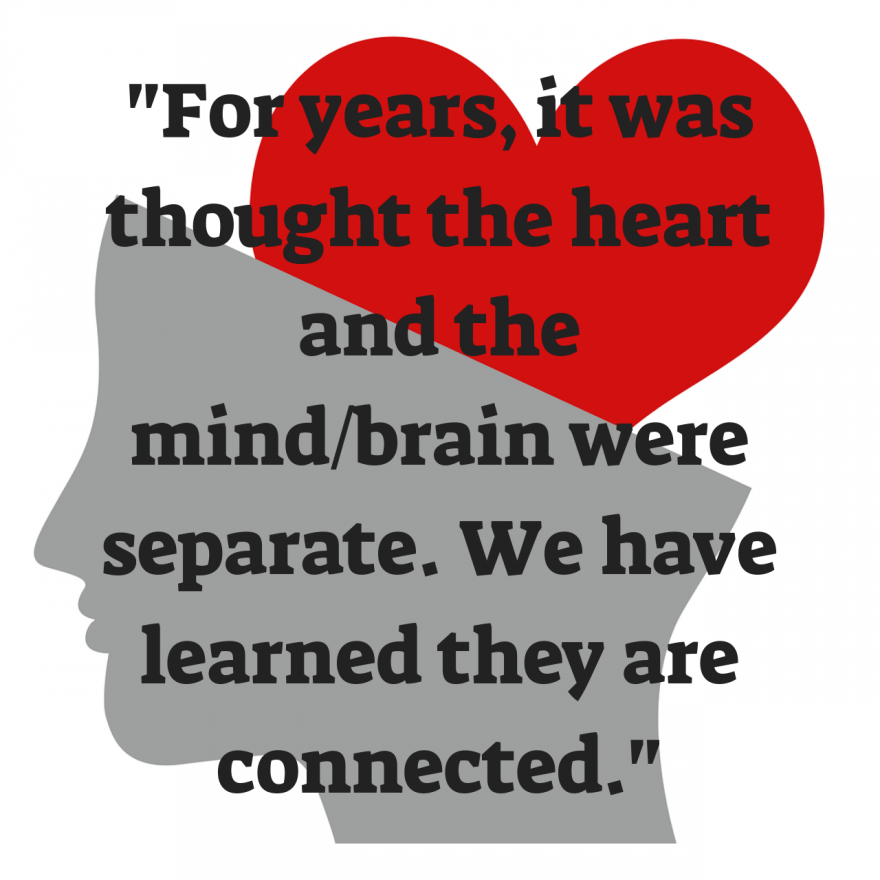 As much as we fantasize about the holidays, families can still fill us with frustration, guilt, sadness, anger, or overwhelm. Yet, this year, let the holidays be different, if for no one else, but YOU! How, you may be thinking? Because just for a nanosecond you had that feeling of hopefulness, yes? That just maybe, you thought, could it be possible? The answer is a resounding, Yes!
Here's how to have your best holidays in years. This exercise works every time and it's short and sweet.
Breathe. Yes, that's right. BREATHE, but here's how.
Close your eyes (if you can, not required, but you do get faster results).

Inhale a huge breath through your nose and exhale through your mouth.

Do this three times.

While breathing in, think or say out loud something like, "breathe in peace, calm, joy".

When exhaling through your mouth think or say out loud something like, "let go of anxiety, overwhelm, sadness, fear, or anger".

When you're done, notice the difference in how you feel. Lighter? Your shoulders may feel more relaxed and not crunched up to your ears.
Do this as often as needed to feel happier, to feel grateful. Then anchor this in by writing on a Post-it note the word "BREATHE". Post it on your laptop, bathroom mirror, nightstand and dashboard in your car to name a few.
Your key take-aways are to:
First, notice when you feel any feeling that is negative or when you feel wound up -- and it's probably more often than you realize.

Breathe in three times with your eyes closed using positive words and let go of the negative feelings/words as you exhale.

Fifteen times a day is not out of the ordinary. It may be how you start out and as you do this each and every day, by the end of the year, you'll probably notice you won't need to do this as much by New Year's Eve, as you did around Thanksgiving.
Keep doing this exercise before you go into work or return home at the end of the day, before a presentation or project is due, or any event that takes a lot of energy. To top it off, tap your heart two times and say "I've got this!" Now, go and enjoy your best holidays ever! I'd welcome your feedback.