The greatest thing about dreams is they don't expire. They can lay dormant for years, and when you pull them out and dust them off, they shine like new. When I posted this to social media I received a lot of views, so I thought I'd expand this idea.
Imagine you've lived to be 95 years old. What do you want your life to say about you?
Did you dream?

Did you inspire others?

Did you imagine what was possible in your life?

Did you live life by the rules and expectations of others or did you live intentionally?

Did you live enthusiastically and take chances?

Did you live large or small? Large doesn't mean Bill Gates or Oprah BIG either, simply BIG enough for you.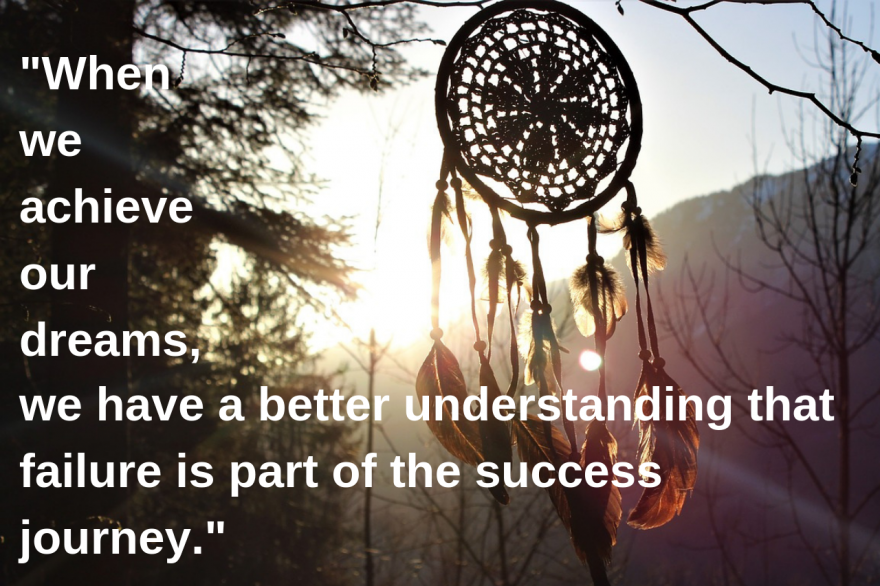 With the New Year upon us, you've probably been thinking about some of the changes you want to make so you feel better and your life overall is happier.
Perhaps you're considering a new membership at a local gym or yoga studio or attending a gym more regularly.
Maybe you intend to make healthier food choices.
You may even be contemplating how to change things up in a relationship.
Possibly you're considering more travel and adventure in the New Year.
Maybe you'd love to give up that job and do something else more rewarding?
Perhaps it's time to consider having a child or another child.
Conceivably, you'd like more money to do all of these things. It could be that you dream of financial security or freedom.
Whatever your dreams, it's up to each one of us to keep dreaming. Why? Dreams propel us forward. They give us courage. Desires distract us from the negative stuff in our lives. Ambitions allow us the possibility to become more than we are now. Aspirations help us lead by example inspiring even our children to become more. When we achieve our dreams, we have a better understanding that failure is part of the success journey. You also become more encouraging to others because you have direction, purpose, and meaning. Following your dreams may even have a bit of fear and fear helps us feel alive. Age doesn't define if and how much we can dream and achieve.
What will you do in the new year with your dreams and aspirations? Will you continue to squelch them, or will you take a baby step toward them?
If you need support and accountability, I offer several opportunities:
Take advantage of my complimentary "Break thru Session" over the phone and discover if and how coaching can assist your dreams. (See more details at the end of this email)

I have three new individual coaching programs to jump-start your year. See below to learn more!
I am starting a small group coaching program for young women (Age 25-35). This will be an affordable way to receive support from a coach as well as a small group of other women. We'll be focusing on Attracting More Confidence. I'm putting the details together now, so if you think you'd be interested, click below and you'll be the first to receive all the specific details as they unfold!